All About Me!


Since I was a child I have had a passion for trying out all the new crafts I can. I started selling my handmade items in a very groovy shop here in Portsmouth on the south coast (of England) when I was 15. The shop sold the art and craft works of many talented local people, but sadly that shop is long since gone. All those fabulous unique gems replaced by expensive mass produced "fake fun" stuff.
My passion for making jewellery started when as a teenager. I came across a stall at the local market that sold some beautiful ethnic beads, they seemed a very appealing way to spend my spare cash. I have enjoyed amassing an array of unusual beads and materials for use in my unique creations ever since. Having had the opportunity to try so many different crafts I have discovered my real passion is making jewellery and have spent the last few years exclusively concentrating my energy on my jewellery designs. I always endeavour to craft every item to the highest of standards to ensure your satisfaction. I'd accept nothing less, so why should you?
I source my materials from all over the globe and enjoy collecting vintage beads or unusual objects to make fantastic new jewellery with. The range of materials I use is as diverse as the people who buy my creations. So whether you're looking for fantastic plastic, really good wood, or my personal favourite - glorious glass, it will be here at some point in some form. I love bringing new purpose to old objects, lovingly recycling unwanted or broken items into a new piece of jewellery or treasured trinket. Equally I love being hit by those inspirational bolts of lightning that result in me bringing my ideas to life in brand new one off creations. Going out and searching for just the right components to make my visions a reality or creating them myself.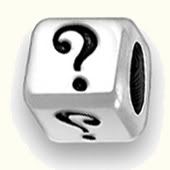 My Creations - FAQs and Info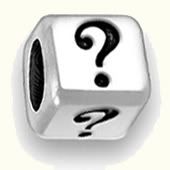 I hope this page answers any questions you might have about the jewellery I make. If you've see something mentioned in an item description you can use the search box below to quickly find out more. If you have any questions that aren't already answered here please get in touch, and not only will I send you a personal reply assap, your question may well soon be featured here too.